Rebirthel Co., Ltd. was founded in October, 2019.
Rebirthel aims to realize cell-based therapies against cancer or other immune-related diseases by using universal
T cells that are regenerated from pluripotent stem cells.
The strategy is based on methods developed by myself, Dr. Hiroshi Kawamoto (Kyoto University).
It has been shown to be effective to transfuse genetically engineered T cells that had originally been collected from patients.
However, such "autologous" settings have faced problems: costly, time-consuming, and dependent on the quality of the T cells themselves (from the patients).
To solve these problems, Rebirthel provides "off-the-shelf T cells" that can be universally used with any patients in an allogeneic setting.
Pluripotent stem cells such as iPS (induced pluripotent stem) cells or ES (embryonic stem) cells have the potential to produce various types of tissues/organs.
Rebirthel has already established a method by which potent killer T cells can be produced in vitro from iPS cells.
Using this method, Rebirthel is now developing a strategy where tumor antigen-specific T cells are mass-produced and transfused to patients as off-the-shelf T cells.
Certain types of T cells play the role of commander of immune cells, while other types serve as strong warriors.
Therefore, if we can produce different types of T cells - such as killer T cells, helper T cells, or regulatory T cells - covering a wide range of target antigens, we can provide therapeutic T cells targeting any kind of disease related to the immune system (e.g. cancer, infectious diseases, autoimmune diseases, allergies, etc.).
Rebirthel opens the way to a future when patients go to hospital to receive transfusion of T cells to treat their disease.

ADDRESS
Room 304, Creation Core Kyoto Mikuruma, 448-5,
Kajii-cho, Kamigyo-ku, Kyoto 602-0841 Japan
ESTABLISHED
Oct 1st, 2019
Capital stock
30,000,000 JPY
Director
Hiroshi Kawamoto
Aim
Development and operationalization of cell-based cancer immunotherapies
Business Summary
Rebirthel operationalizes cell-based cancer immunotherapies developed by Professor Hiroshi Kawamoto (Institute for Frontier Life and Medical Sciences, Kyoto University).
Rebirthel will provide "universal" cytotoxic T lymphocytes regenerated from pluripotent stem cells, to be used as "off-the-shelf T cells" in cancer immunotherapy.
Company history
January 2016
Regcell Co., Ltd. founded by Dr. Shimon Sakaguchi
April 2016
Hiroshi Kawamoto joined Regcell. Regcell aims to realize cell therapy using regulatory T cells or killer T cells.
May 2017
Regcell allocated new shares to third party and increased capital to six million USD
August 2017
Regcell allocated new shares to third party and increased capital to two hundred thousand USD
October 2019
Rebirthel Co., Ltd. founded by dividing Regcell into Regcell and Rebirthel.
Rebirthel continued all projects and intellectual properties related to killer T cells.

OP9 cell line and its genetically modified derivatives
Rebirthel has succeeded all rights of the OP9 cells from Dr. Hiroaki Kodama (who originally established the OP9 cell line).
You are required to obtain a license from Rebirthel for commercial use of the OP9 cell line or its derivatives.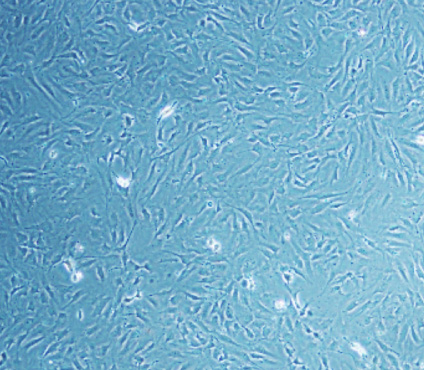 OP9 cells

Privacy Policy
We will not use your personal information for any purpose other than contacting customers.
Please be sure to read our privacy policy.